The Royal Family in 1846 Keychain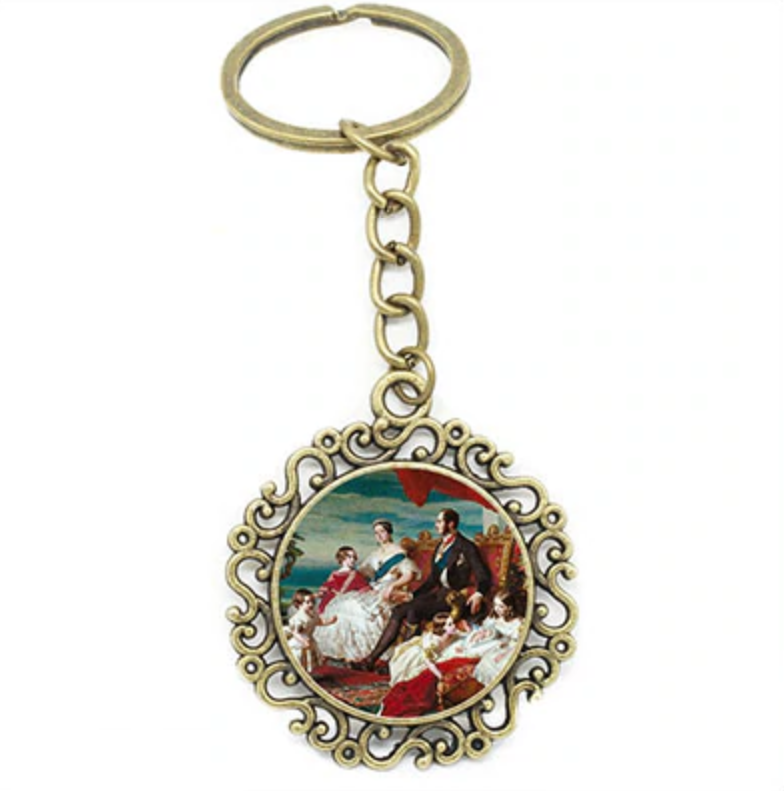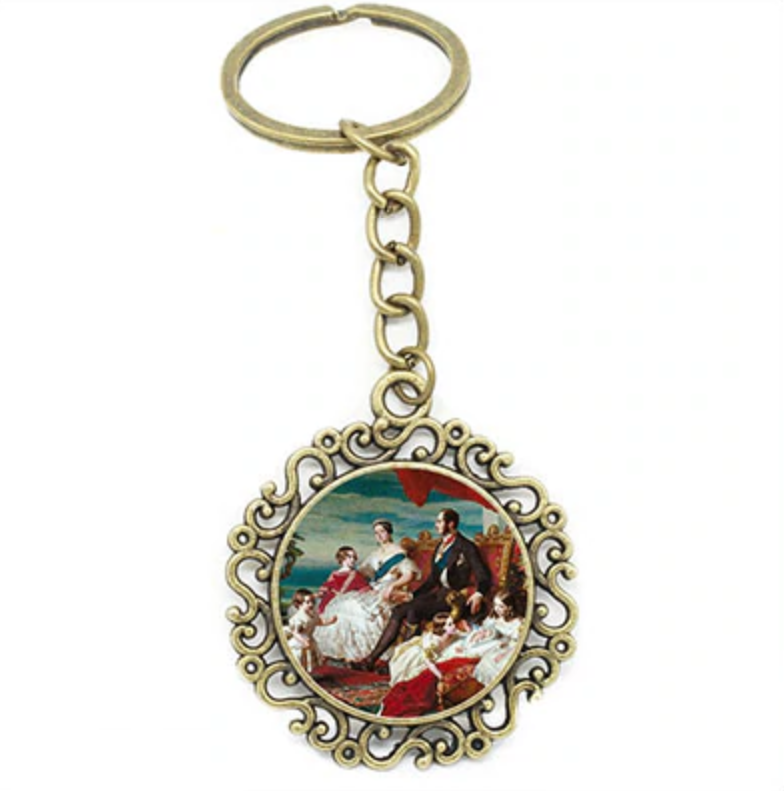 The Royal Family in 1846 Keychain
'The Royal Family in 1846' by the fashionable German painter, Franz Xaver Winterhalter (1805-73) is an extraordinarily important image.
Queen Victoria regarded it as the painter's supreme achievement, although he painted the Queen on other occasions, most notably in 1843, in the famous 'intimate' portrait, which was Prince Albert's favourite of her, showing her in a most private image, with her hair draped over her left shoulder. Winterhalter's family group is probably the immediate picture that comes to mind when we think of Queen Victoria's family. The painting is remarkable in many ways. It shows a young Queen Victoria and Prince Albert, surrounded by their progeny; in itself, a declaration that the monarchy is fruitful, healthy and burgeoning, and above all, is a success – and a survivor, pre-1848.
The original painting hangs in the East Gallery at Buckingham Palace; fittingly, as all but one of Queen Victoria's nine children – the second son, Prince Alfred, who was born at Windsor in 1844 – were born at Buckingham Palace. The newly born Princess Helena was christened in Buckingham Palace's private chapel on 25 July 1846. The Queen paid Winterhalter £1,050 for it.
The Winterhalter picture seems to have become known affectionately as the 'Family Picture'; an interesting example of how a political painting had become a personal one. For it was a family picture, whatever it was meant to represent formally. (Elizabeth Jane Timms, 2018.)
This keychain has been made special for the January 2020 VDC. It comes to you in a gift pouch with extra VDC themed surprise.